Our Lodi Plumbers Are Water Heater Experts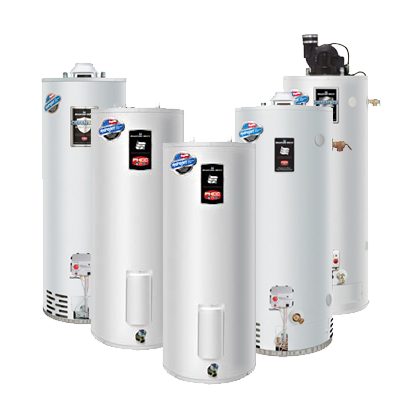 Our Lodi plumbers install and repair water heaters from Bradford White, State, Rheem, Kenmore, Whirlpool, and many more brand name manufacturers. We do warranty work and our plumbing technicians are fully-educated in all of the modern technology being developed for water heaters. Our job is easier when we fully understand the products we're working with, which is why we believe in ongoing education and manufacturer contact. Today there are many different size, capacity, configuration and utility options for water heaters, but the elements on the inside conventional storage models remain very similar. To heat water there has to be a heating coil or grid of some kind.
Heating element burnout is the #1 cause of water heater failure. If you fire a water heater without the elements being completely submerged, you will immediately burn out the entire unit. It's called dry firing and it has been known to burn out even the newest of water heaters up until a few years ago when integrated circuits, or microchips, where installed to detect and prevent total system failure.

---
Water Heaters are Smarter Than You Think

While "smart water heaters" haven't exactly developed as a buzzword, that's exactly what they are: smart. A modern water heater can also have incredible efficiency gains over older water heaters that many of our customers use every day, until we put them in the right track. Speak with your Lodi plumbers today to learn how our technicians can help reduce your energy bill, increase your hot water capacity, and even reduce the time it takes for your shower or faucet to heat up after a cold night. Call now for rates and availability. The number is 209-485-9290, or you can use our service request form to send us your questions or bid requests.

---
Tankless or Convetional?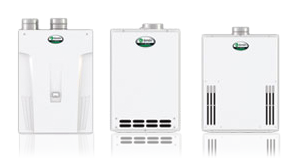 Your choice in water heater is always yours, but one of our plumbing contractors in Lodi CA would be happy to help you along the way. Some homes and situations are always best geared towards one choice or the other, but with so much fuzzy math in the equation, the best choice is to always call one of our plumbers and let them give you their honest, dependable advice. Our Lodi plumbers are always available and always ready, so what are you waiting for? Pick up the phone today, and let's get something on the books!
---
We Can Cover Your Water Heater Repair in Lodi Today!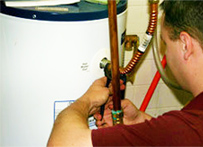 Few plumbing problems can cause a headache faster than a broken water heater. Without a working water heater, good luck doing your dishes, your laundry, or even just taking a shower. All of a sudden, washing your hands is half as effective, and even water takes longer to boil. There's nothing fun about a broken water heater!
The good news is that, in many cases, we can have a plumber on the road today to take care of all your water heater repair needs. Whether your hot water smells rusty, whether it's taking too long for your water heater to recharge, or whether you're not seeing any hot water at all, one of our talented plumbers in Lodi can get it up and running again. Call now for quick service you can depend on.