High Quality Plumbing in Lodi, CA

If you are looking for some help in the kitchen or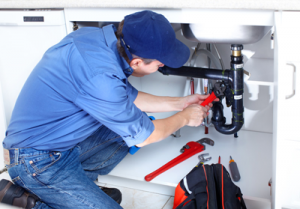 the bathroom, we are your local team of plumbers in Lodi. We can be there in a hurry or take the time to sit down and investigate your needs. Our quick and professional service is designed to keep your systems working their best, all of the time. But we also understand that sometimes you just need something fixed right away. We do it all. Once we've patched up your emergency problem, we can work together on a solution that will keep it from happening again.
We simply want your plumbing to be as efficient as possible and our highly skilled Lodi plumbers are the ones that can do it. It doesn't matter if it's a clogged drain, leaky toilet or a major break in your homes mainline, our Lodi plumbing contractors are ready to help you fix it any time of day. We have representatives dispatching techs 24/7. A quick phone call will have one of our certified technicians en-route with the tools to take care of it, no matter what the problem is. We promise you will get the most reliable plumbers in Lodi, complete with a friendly manner you can't beat.
---
About Our Plumbers And Our Commitment To Quality Service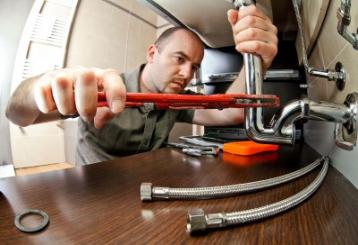 Our service record stands for itself. We have decades of experience serving residential and commercial customers throughout Lodi. Our number one goal is to guarantee your family receives the attention and care that it deserves. Our commitment to quality service before, during and after a visit drives everything we do. We take great pride in our ability to get to you quickly and solve your problem in the most efficient way possible. We drug test all of our employees regularly. If we can't trust them to make solid choices outside of work, we won't trust them with your care. If you're not satisfied we'll do everything we can to make it right. We treat you like we'd like to be treated ourselves. You won't feel pressured into buying anything, nor will you be talked down to. We'll explain everything in plain English so you know that you are making an informed decision.
---
Why We Are The Top Rated Lodi Plumbing Team

When you need a Lodi Plumber one of the most important things to look for is a company with a stellar reputation. When the toilet backs up at 3 a.m. there isn't time to wait until normal business hours to get it fixed. That's why we have technicians on call 24 hours a day. Our dispatchers will have someone enroute within the hour.
Even though we love the challenge of a plumbing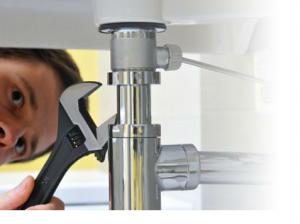 emergency, the bread and butter of our business is on the schedule. We offer a full range of plumbing services, starting from consultations and routine drain cleaning to full system retrofits and installations. So if you are thinking about upgrading to a solar water heater or wondering if a tankless water heating system is a good choice (actually a combination of both is the best), give one of our Lodi plumbing representatives a call. We'll work with you to find the right plumbing solution, no matter what your needs are. Our techs are familiar with all of the major brands including; Delta, Moen, Rinnai, Goulds Pumps, GE and Kenmore. Our trusted plumbing professionals in Lodi are more than ready to accept any of your plumbing challenges.
---
We Cover Commercial Plumbing in Lodi, Too

We service major businesses throughout the Lodi area as well as residences. We offer a full compliment of commercial services ranging from backflow device certification to sewer drain management, and everything in between. So whether you own a local diner or a billion dollar office complex, we've got you covered. When you are considering plumbers in Lodi, put us at the top of the list. There is absolutely nothing to lose.

Need top-quality Stockton plumbing services? Visit plumbers Stockton today!